Isle of Man 2024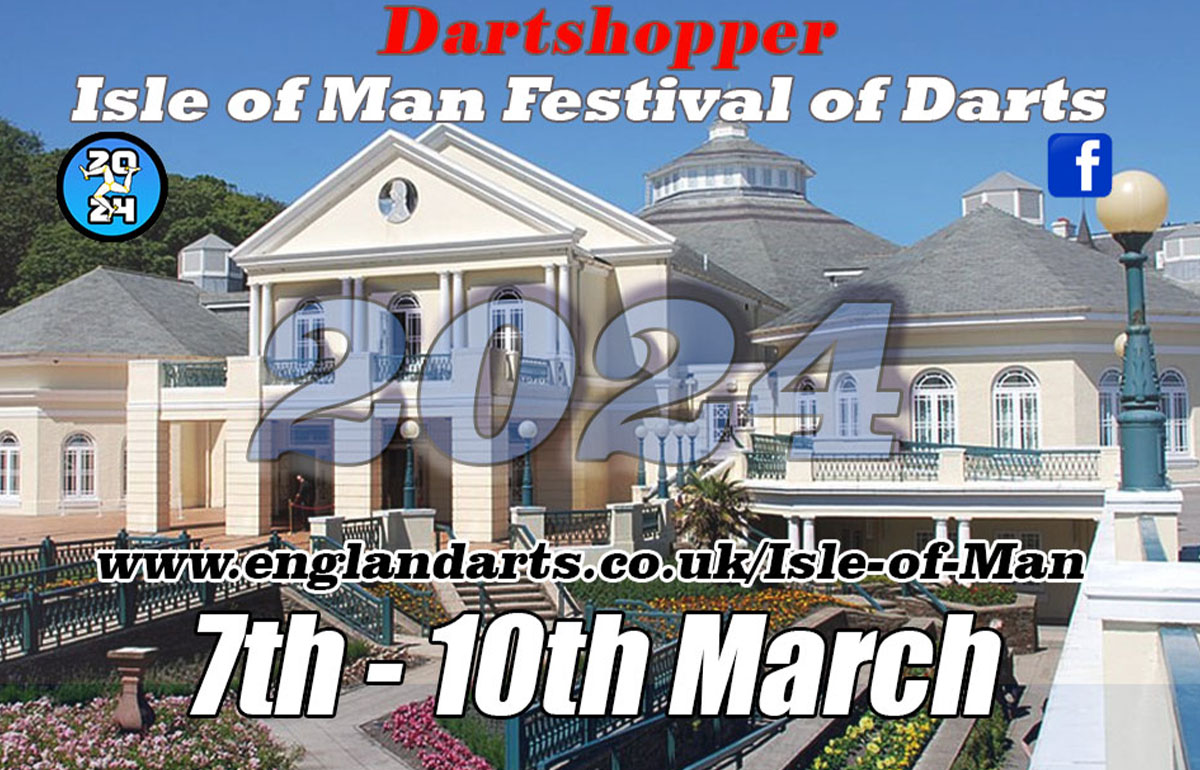 England Darts in Conjunction with The Isle of Man Government and event Headline Sponsor Dartshopper are pleased to announce that the 38th staging of the Isle of Man Festival of Darts will be held at the Villa Marina - Douglas between the 7th - 10th March, 2024.

The festival in 2024 will provide the biggest Prize pool £36,000 in World Opens. The events will include WDF Ranked Isle of Man Masters and Isle of Man Classic, plus a massive £5,000 first prize in the iconic Isle of Man Open.

The Isle of Man Festival of Darts is one of the bucket lists of all dart players, either coming for the first time or renewing old acquaintances. Such is its popularity accommodation for the event is at a premium and should be booked as soon as possible.

Full details of event schedules and prize structures will be posted in the next few days.